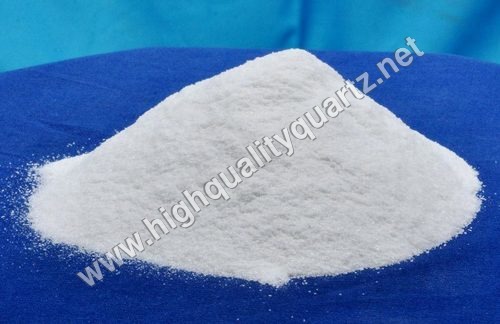 Silica Quartz Powder
Product Code : SQP01
Product Description
The main element of
Silica Quartz Powder
is silicon dioxide which is commonly noticed in metamorphic and igneous rocks. Featured with different particle sizes, this quartz powder has natural luster. Its sand based content is required for producing laboratory instruments and glass. It generates electric charge when exposed to mechanical stress. This specific attribute of quartz based silica powder has made it an ideal material for producing electronic items. It is also used for developing wood fillers and sandpaper. We are a prestigious manufacturer and exporter of Silica Quartz Powder.
Features :-
Constitutes of silicon dioxide.
The particle size of this mineral powder varies.
Naturally present in metamorphic and igneous rocks.
Ability to produce electric charge.